Published on Nov. 11, 2019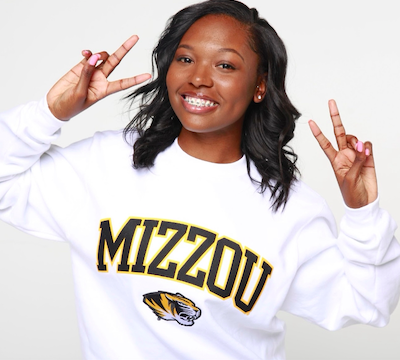 Hello! My name is Makiyah Thurman, I am a senior majoring in Health Sciences with an emphasis in rehabilitation from Chicago, IL. Interestingly enough, I was a member of TRiO before I even knew what the program was!
I found out about TRiO from my CASE scholars counselor who helped me sign up for tutoring, which is one of the many services offered by TRiO. That was just the first step in participating in this program that has helped me tremendously. When it comes to getting connected to campus resources and getting the tools I need to be successful at Mizzou, I attribute my foundation in TRiO as the bridge that links me to my goals.
Due to my involvement in TRiO, I have been able to be a TRiO Ambassador for a few years! Being an ambassador gave me structure, work experience, and a better idea of what other TRiO students are like! I have also gotten to be a part of other clubs and organizations offered on campus like POTA and Alpha Epsilon Delta. Along with involvement, I have also had some pretty great volunteer experiences through the school of health professions.
While it is sad to be closing my chapter here at Mizzou, after graduation I plan to continue my education by enrolling in a Masters of Occupational Therapy program.